Obviously, Unicorn hair trend has been increasingly popular since the start of Unicorn style. And it probably here to stay, so why don't we embrace it and try out sometimes? We are here to help you turn into the most gorgeous Unicorn with rainbow hair ever.
Also, unleash your creativity with learning more useful unicorn tips from our site.
But first, let's take a look through this trend and get to know why it has become so famous this way. Here a few things for your information:
What is a Unicorn with rainbow hair?
Unicorns are rare and magical creatures that only appear with magic, and the term 'Unicorn' is used for the ones who are unique and express their style in their own way. Just like that, rainbow hair is the hair in colors of the rainbow or just one exclusive color but would definitely show off the Unicorn's style! The colors of rainbow hair range from pastels to vivid and bright, or even neon color. It can be colored all the way from root to tip or just some rainbow highlight and ombre. The possibilities of Unicorn hair shades are limitless to choose from. That's why anyone can be a Unicorn!
How to become a Unicorn with rainbow hair?
Step 1: Come to an expert hairdresser
Turn your normal hair into rainbow hair requires many difficult steps of design and accomplishment that only a skilled hair expert can handle. There have been many ones who tried to attempt the rainbow-colored hair at home and regretted what they had done right after that. Then consulting with your hairdresser in the first place can save you a lot of time and energy. Just let him/her create a masterpiece for you!
Step 2: Look for Unicorns with rainbow hair photos for illustration
Make sure you use the right words about colors to get what you want for your Unicorn hair. Be as much specific as possible and it would be the best if you gave them the photo of the hair color you were expecting for illustration just to be sure.
Step 3: Check your hair health before making the style
In order to make rainbow style, your hair must be bleached before being died into the colors of your choice (If your hair was already light blonde, yess, congratulations!). That process will probably lighten and dry your hair. That's why you need to ask the expert to check for your hair health conditions and reconsider about styling it if it was fragile, damaged or too weak at that time.
Step 4: Save some time to style your hair
As styling your hair into Rainbow hair can be extremely time-consuming, it requires your time and patience. The first process as mentioned above is about lightening your hair as much as possible to really nail the Rainbow hair. After that, the hairstylist will apply color as you wish and the more complicated your hairstyle is, the more delicate your hairstylist needs to be. Just be patient and don't rush the Magical rainbow hair!
Step 5: Preserve your Rainbow hair
The whole process of bleaching and dying your hair makes it easier for your new rainbow hair to fade and that's why you need to carefully and specially treat it. To avoid color fading, you have as many options as below:
Choosing shampoos made especially for colored hair or free-sulfates
Not using warm to hot water to rinse your hair
Avoiding direct exposure to sunlight, chlorine, and saltwater.
How to choose the right rainbow hair for you?
If your skin is fair and cool, the most suitable rainbow hair shades for you are light pink, peach or tangerine. On the contrary, if you have fair and warn skin, try deeper tone like amethyst or ruby hair. If your skin is neutral, you will be gorgeous in sapphire, aquamarine and emerald tones. The ones with dark and cool undertone skin will look amazing in lilac hair and if they have dark skin with the golden tone, very well, just pick plum shade!
If you don't want to be a Unicorn with rainbow color anymore?
Always be ready to say goodbye with your rainbow hair to say hello to a new one! But again, don't try to do it at home! Just turn to your hairstylist and say what you want to do, he/she will handle the complicated task for you! If you want to come back to your original color, you have to go back to the process of assessing your hair health condition and probably undergo many processes of bleaching and dying again.
Keep scrolling, we are bringing you the Celebrities with beautiful unicorn hairstyle to inspire you that may make you run to your hairstylist right away!
5. Celebrity Unicorn with rainbow hair 
Hailey Baldwin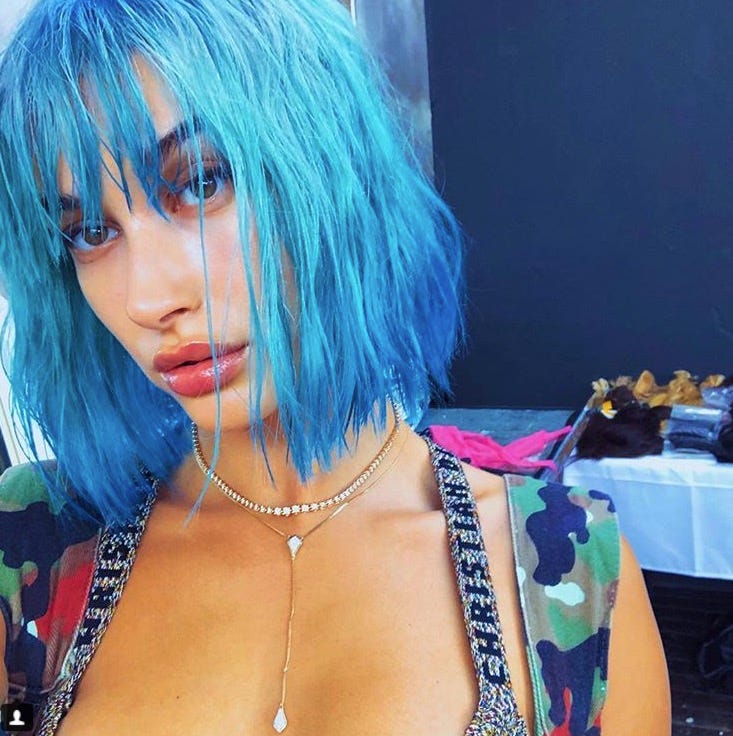 Hailey Baldwin was a natural blonde which enabled her to style her hair in an electric blue on a photoshoot for the brand Chaos.  She had recently swapped her pinky long hair to a bright blue bob so that it will match the long fringe. 
Cardi B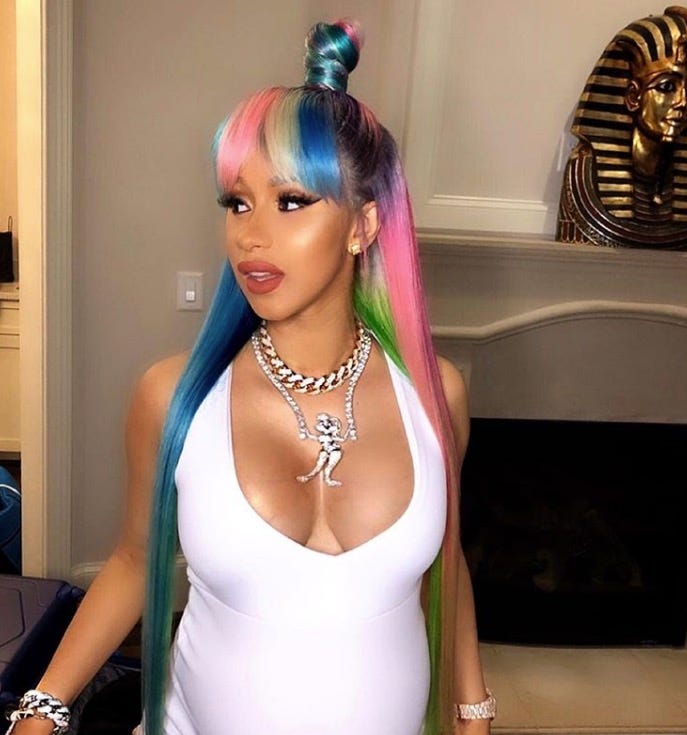 Look at this amazing hairstyle of Cardi B which is probably the most trendy and gorgeous hairstyle any pregnant lady could rock! Of course, because she is pregnant and not allowed to undergo such heavy and complicated bleach and dye, so she is using the Unicorn rainbow hair extension. But it doesn't make her any less beautiful, does it? 
Lady Gaga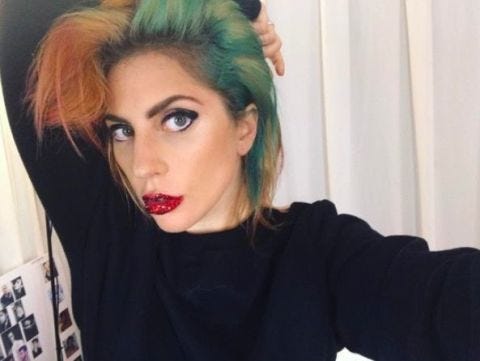 Look at this stunning orange and turquoise hairstyle of Lady Gaga, which was prepared for the Joanne world tour in the future. That unicorn lady with rainbow hair is sure to rock the tour, isn't she?
Pixie Lott's Bubblegum Pink Hair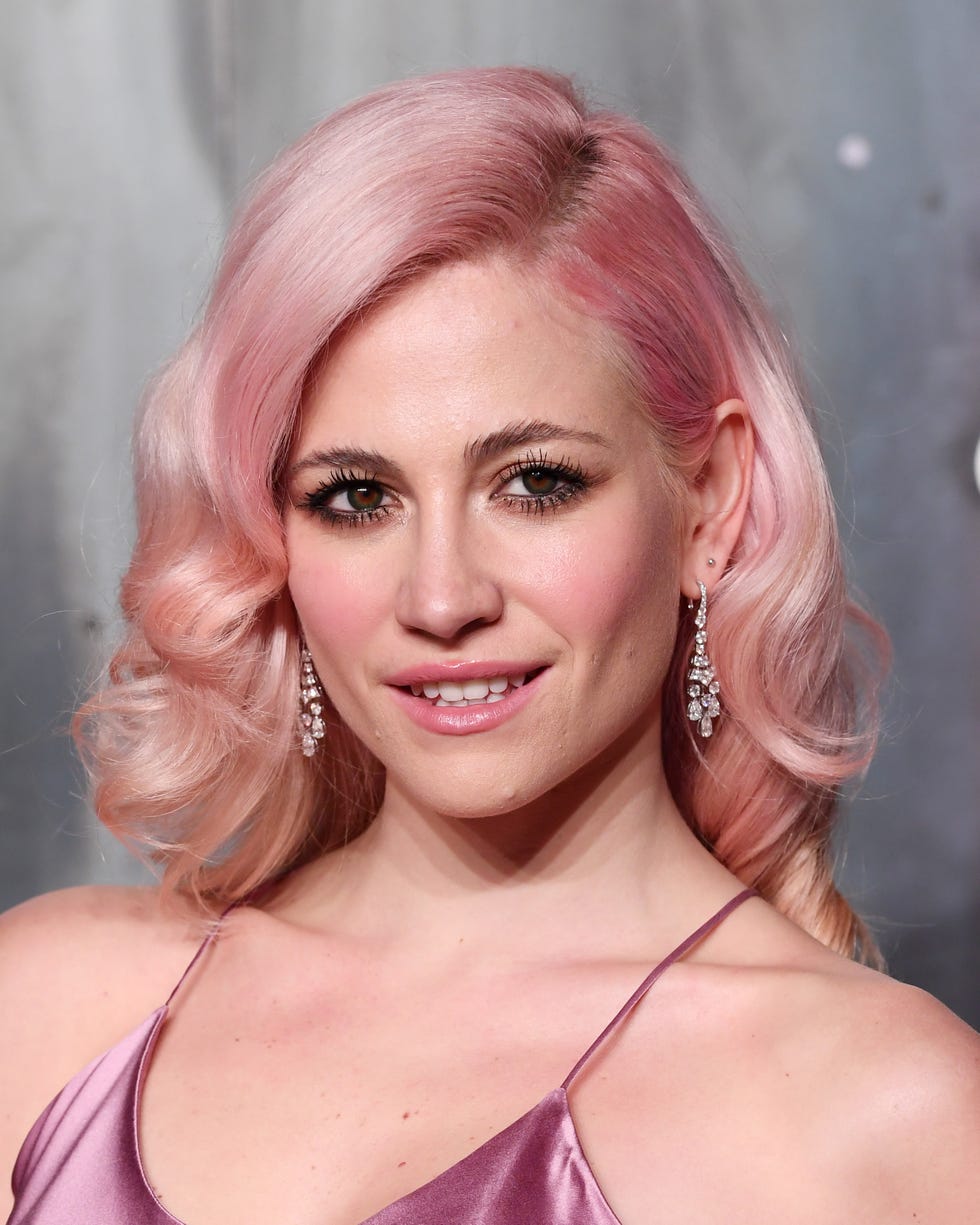 If you are looking for the right pink hair to show off your inner Unicorn, then set Pixie Lotte for example as she definitely nailed the Bubblegum Pink hair, so much that the world has gone crazy for her hairstyle!
Bella Thorne With Sea Green Hair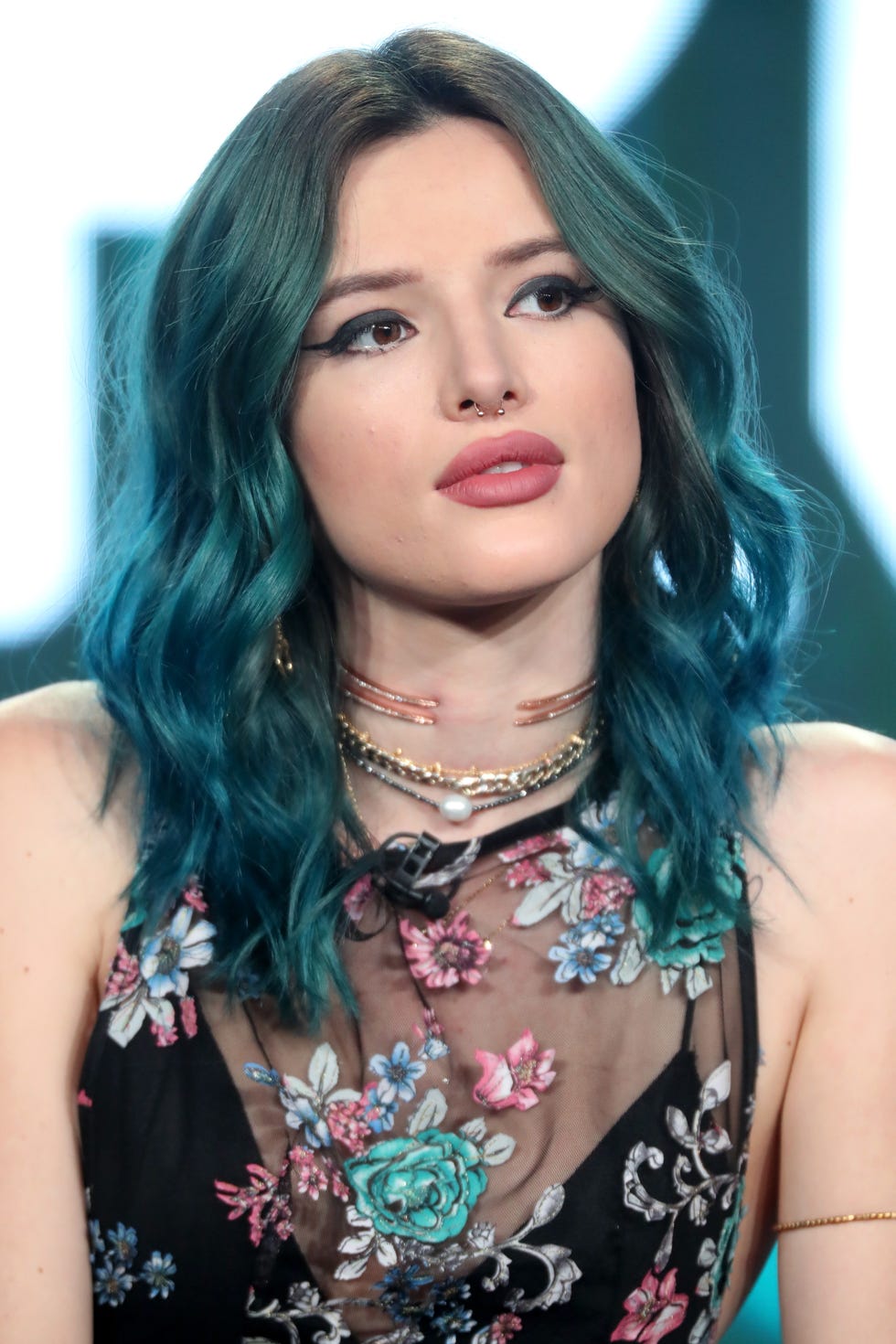 Amazing transformation with Sea Green Hair has turned Bella Thorne from a natural redhead to a Gorgeous Unicorn of the Ocean.
Is our information enough for you to make a decision about becoming a Unicorn with rainbow color? Please leave a comment to let us know what's your favorite Unicorn rainbow hair or what color you picked to turn yourself into a Unicorn! 
Looking for more Unicorn gifts? Visit our Unicorn-lovers store anytime you want!