Ever heard of infamous Tie-Dye Unicorn Shirt that is now taking over the trends everywhere on the internet? Do you want one? If yes, then why don't make it yourself?
We will be introducing you 3 different method of tie-dying your Unicorn shirt and you can choose anyone to accomplish your beautiful item! Just stick to our instruction below, and you are good to go! 
Also, unleash your creativity with learning more useful unicorn tips from our site.
The Unicorn Tie-Dye Technique no. 1
Step 1: Unicorn Tie Dye pinch fabric in the center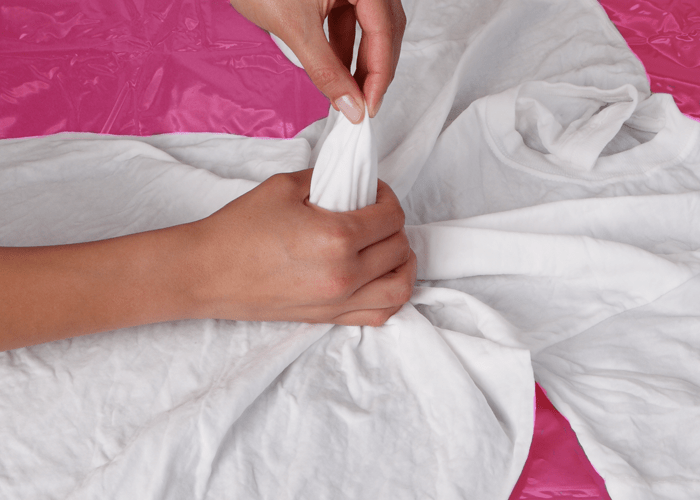 Make the shirt wet and lay it on an appropriate surface before pinching the center of the fabric and creating a tube shape as shown in the picture.
Step 2: Unicorn Tie Dye wrap shirt with rubber bands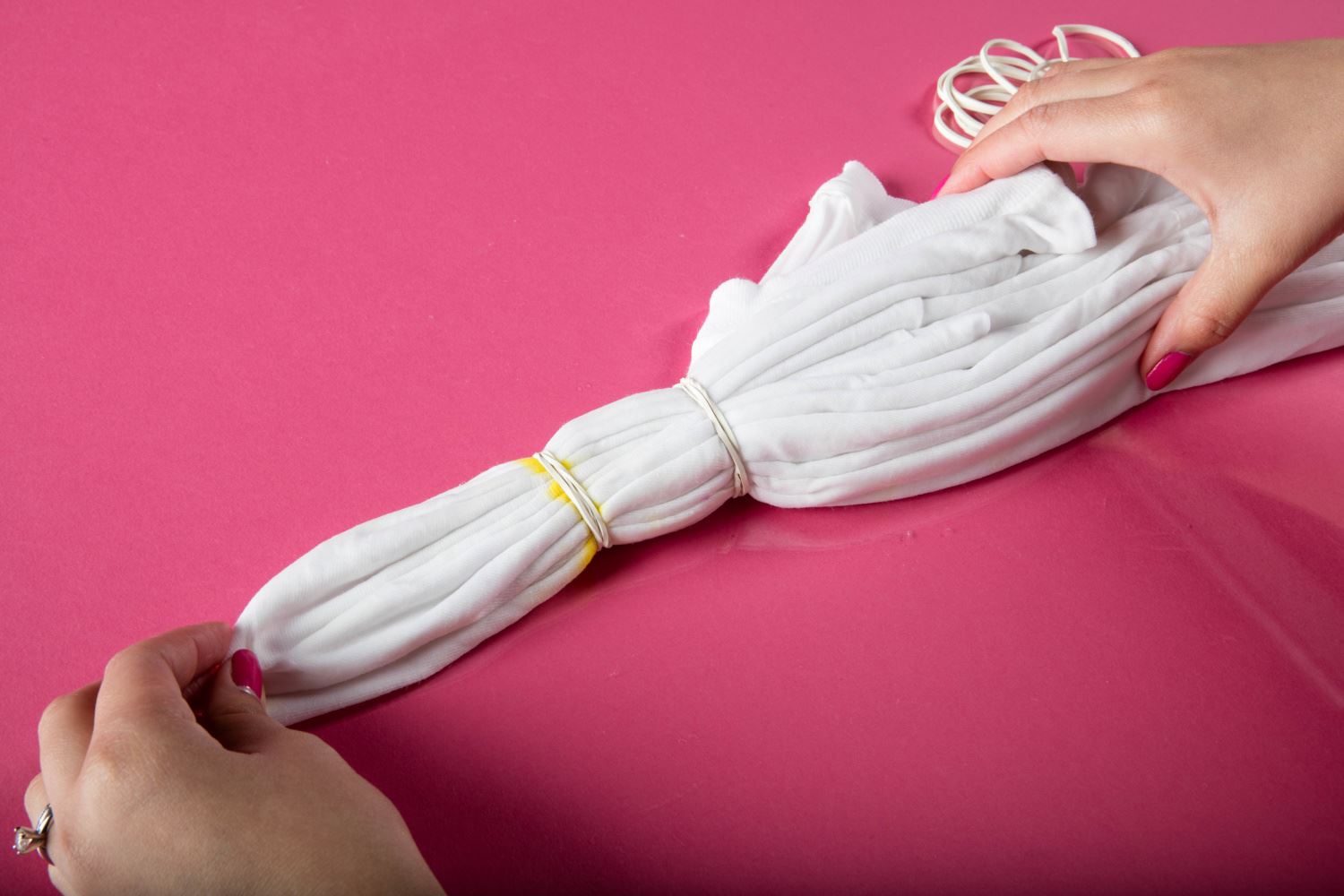 Wrap rubber bands around the shirt of your choices. The more rubber bands you use, the more colors you have to add and the more abstract your shirt will be. 
Step 3: Unicorn Tie Dye apply dye colors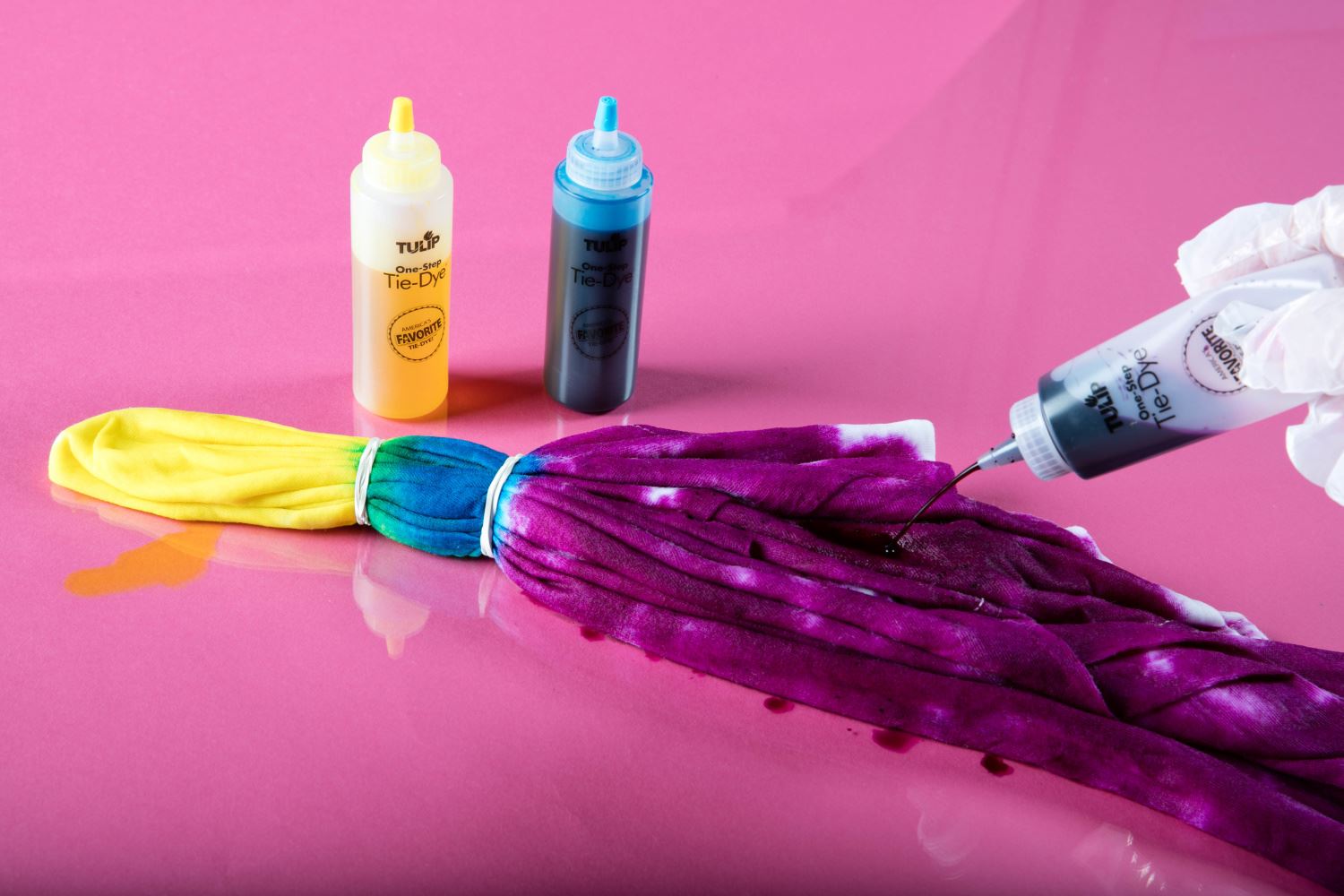 Pour dye colors to the parts divided by the rubber band.
Step 4: How to Unicorn Tie Dye wrap, let set and rinse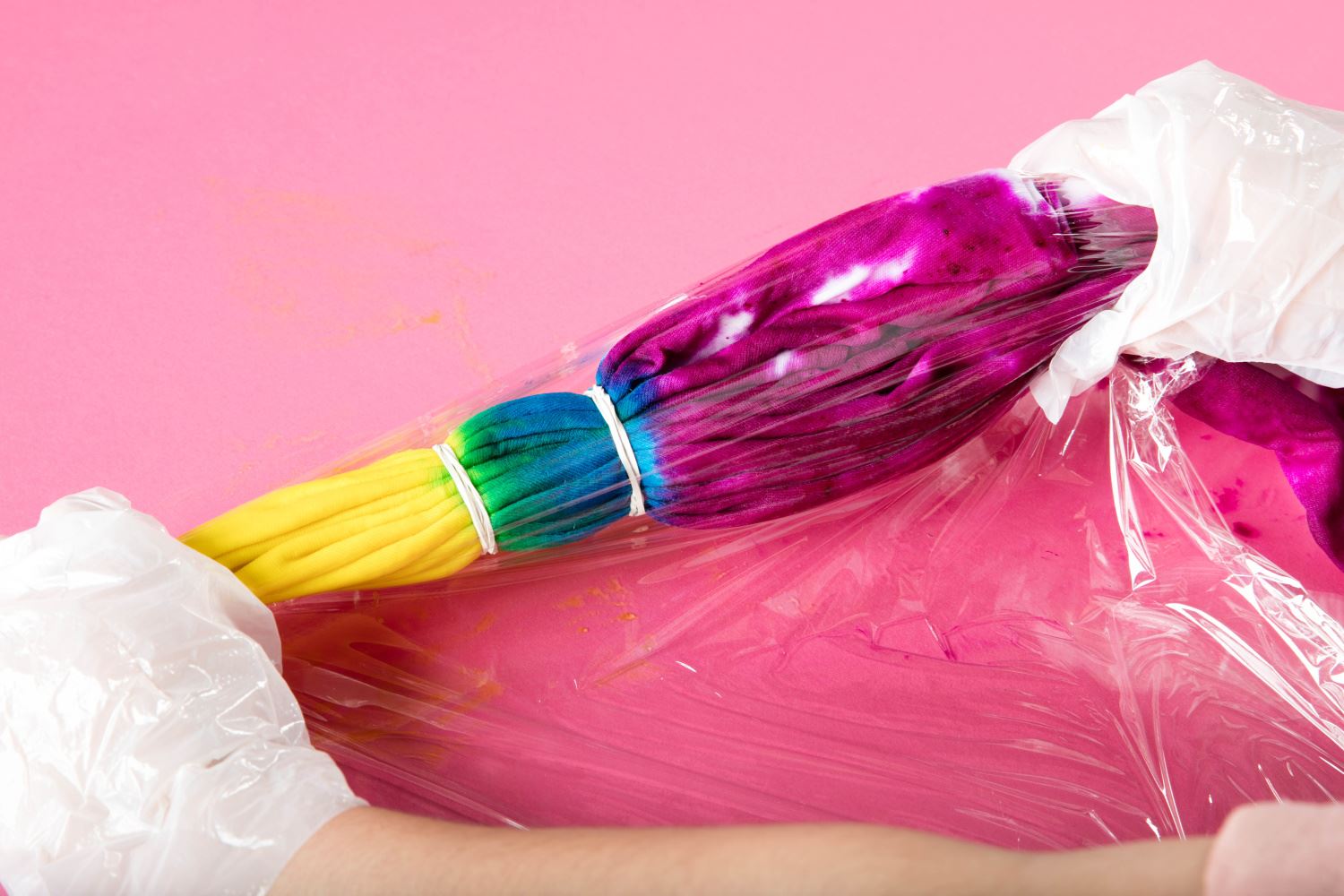 Use a plastic bag to wrap your newly-dyed shirt and let sit for 6 to 8 hours or more, depends on how vibrant you want your shirt to be. After that, rinse and dry as instructed according to the dye kit.
Step 5: How to Unicorn Tie Dye iron on transfer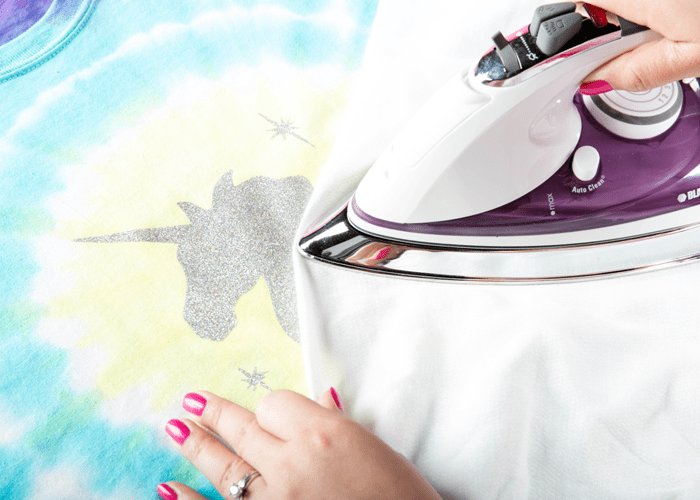 Use iron to transfer the sparkly Unicorn onto the shirt as desired.
The Rainbow Unicorn Tie-Dye Technique no. 2
So, in case everyone's wondering, in this no.2 technique, I'm using Tulip One-step Tie-Dye Kit today. I have 2 kits but today I'll be using the Neon one. I'll be showing you guys 2 different techniques swirl tie-dye pattern. So, for this, I use the rubber band from the kit.
First off, I'm pinching the center of my shirt between the bottom of each sleeve, and turn my hand so that the shirt is folded in a spiral like this.
After twisting my shirt, I am wrapping 4 rubber bands around it to hold it in place.
Then I am placing my shirt on a rack over a bowl and it's ready to be covered in ice. It is easier to keep all the ice in place if you use a sieve but if you don't have one, then the rack also works.
I'm basically adding in enough ice onto the shirt where all areas of the shirt are covered. But if you want a more water-colored pastel effect, then you can add even more ice of that.
Then I'm taking the bottle of powdered dye and squeezing the powder directly onto the ice in random places. (Instead of a rack and a bowl you can also use a rack placed directly over your sink if you have a black sink. I wouldn't recommend doing this if you have a light-colored sink though since the dye might stain it.)
And for the more abstract water colored tie-dye, I'm just taking my white shirt and crumpling it up on my rack instead of twirling it around.
After that, I'm repeating the same process with the ice and powdered dye as before.
After applying the powdered dye, you may want to wait for 5 to 8 hours before touching your shirt again. If you want a more pastel shirt with more white space then wait less time, and if you want a more vibrant shirt, then wait more time.
Don't worry if you still have ice on your shirt or constant powdered dye left over after your desired amount of time, you can just throw the ice away or in the sink or whatever and I washed and dried my shirts together according to my kits' instructions. After washing and drying, we are all set!
This tie-dye technique is my favorite way to tie-dye t-shirts! I think it is the most foolproof way to make t-shirts which come out so pretty!
Do you think that it is so easy to make your own tie-dye Unicorn shirt following our instruction? It's time for you to try and get it done! Remember to leave a comment in this article to show us your accomplishment.
Unfortunately, if you don't have any dye colors or are too busy to dye your own Unicorn shirt, we are here to collect some Unicorn shirt for replacement. They are sure to add a special touch to your outfit no less than the tie-dye Unicorn shirt we have shown! 
This magical rainbow unicorn shirt features big, colorful unicorn pattern in watercolor painting style. This is the perfect unicorn clothing for ladies that love the bold color and eye-catching design. Get this lovely shirt for your beloveds as a Unicorn gift to show the world your undying love for the unicorn.
This girl's unicorn shirt is made of polyester and spandex-without ever fading, cracking, peeling or flaking. It is casual style unicorn clothing that suits teen students and young women. The high-quality unicorn shirt for adults uses dye-sublimation, a technology that allows us to produce these insanely vibrant.
Four special patterns of girl's unicorn shirts will amaze you by its beauty! We ensure a completely breathtaking design of floral unicorn clothing that will never fade away. The season's trendiest garment - the crop top. This unicorn shirt/crop top is tight-fitting but still incredibly comfortable!
This women's unicorn shirt features a colorful rainbow printed on high-quality cloth material! This piece of unicorn clothing can be worn casually every day or mixed with other unicorn accessories to help you stand out from the crowd! What a lovely unicorn t-shirt for all our unicorn ladies out there.
Are you fully satisfied with our suggestion that will bring a brand-new look to your closet? What are you waiting for? Get your tie-dye Unicorn shirt done or just grab our Unicorn shirt instead! You can definitely show off your inner Unicorn with both! In case you are here to look for a Unicorn gift for your beloveds, we have many suggestions for an Ideal Unicorn gifts. 
Looking for more Unicorn gifts? Visit our Unicorn-lovers store anytime you want!